"What's 'Inn' at The Inn?" covers quarterly events and all the hullabaloo of what's happening at The Worthington Inn that you should definitely know about! 
First Wednesday Wine Dinners
Chef Mike and our neighbor, Donnie Austin from House Wine pair up monthly to present a four-course wine dinner complete with the perfect wine pairings. Each wine dinner is themed with previous wine dinners focused referencing upcoming holidays, food trends and even pop culture- we re-created Julia Child's famous recipes for the premiere of  the film"Julie and Julia"! Wine dinner themes, menus and wine pairings  for each upcoming month are announced at the current wine dinner.
Our next wine dinner on February 3 features Chef Mike's reincarnations of Low Country favorites like Fried Green Tomatoes and Frogmore Stew. Reservations are required and seating is limited. Click here for menu. Call 614.885.2600 to make your reservation today!
A great success last season and a welcome respite from the grey days, Tuesday Trivia returns to the The Worthington Inn! Hosted by The Worthington Inn's own Patrick Ennis, Trivia Tuesday brings a more causal feel to the pub at the Inn and emphasize the Inn's placement in the community as  the neighborhood gathering place.
Players can expect a wagering trivia game that includes a wide selection of random topics from current events to history to pop culture and beyond. Guests will wager points based on how confident they are on their answers. Each round ends with a challenge question where players have the opportunity to increase their score by tenfold with no threat of losing points. Ennis is most excited at the complexity of this season's questions. "I've been spending a lot of my fall researching all different kinds of material to cover all categories. No one can be "bad" at trivia in this game because it covers all topics. They'll definitely know something!"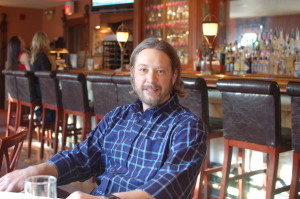 Interested in challenging your friends to a game? The Worthington Inn will be offering live trivia in the pub every Tuesday this winter at 6:30pm beginning January 19 through March 22. Reservations for team tables are accepted and encouraged. Please call the restaurant at 614.885.2600 to reserve your team's table for the week's trivia game. For more information and upcoming trivia topics, visit Patrick's Facebook trivia page "Tan Man Trivia."
Voted Best of theKnot.com 2016
The Worthington Inn was again voted "Best of the Knot 2016" by brides and grooms who have used our services for their big day! The Worthington Inn hosted over 75 weddings during the 2015 season and our Private Events team looks forward to continuing our tradition of hosting events to remember in a setting your guests will never forget!
Are you or someone you know engaged and looking for an unforgettable event? Did you realize that The Worthington Inn can host all kinds of events in addition to weddings? Visit our listing on TheKnot.com or click here to be redirected to last month's blog post about private events at The Worthington Inn.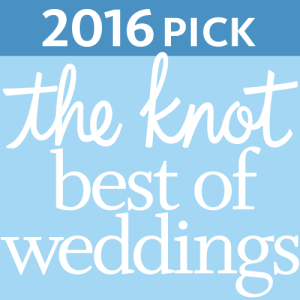 Valentine's Day at The Worthington Inn
Treat your sweetheart to dinner at a Columbus classic! The Worthington Inn will be offering specials throughout the Valentine's Day weekend. Dinner specials for the weekend will feature Strip Steak, Mushroom Risotto and a Chocolate Platter meant for sharing in addition to other dinner specials and the regular dinner menu. Early risers on Saturday and Sunday can also celebrate with a Sparkling Lover's Brunch. The weekend's specials can be found here.  Reservations are highly recommend for the weekend and may not be available on OpenTable.com due to the high volume of requests. Please call the restaurant to make your reservations 614.885.2600
St. Patrick's Day 
The holiday wouldn't be complete without traditional Corned Beef and Cabbage washed down by a Guinness! Beginning at 3pm on St. Patrick's Day, The Inn will be offering $12 Corned Beef and Cabbage plates and Guinness and Jameson Irish Mule specials. The specials will be available only in the pub and will last until we run out!
Easter Sunday Buffet
The Worthington Inn will host its annual traditional Easter Sunday Brunch Buffet on Easter Sunday, March 27 from 10am-3pm. (Remember, the bunny comes early this year!) A full listing of the buffet menu is available here. Reservations for large groups are available. Reservations for the brunch buffet cannot be made online-you must call the restaurant to make a reservation of any size. 614.885.2600